What an awesome evening! You may have seen a glimpse of what happened on Thursday, but if not, here's the story.
So after a short break, and a very busy January, Thursday 7th February saw us host our very own Celebration Evening here at Queen's Park Community Hub. It was a celebration of what we have achieved over the last year or so, from projects starting, to new staff beginning and everything in between. And as with all good events, it began with a lot of preparation.
We planned, printed and organised more than we've ever done in the past, including brand new shiny display boards, documents wallets and even more flyers. It was a monumental task we'd set ourselves, but everyone in the team pulled out all the stops to have it all ready on time.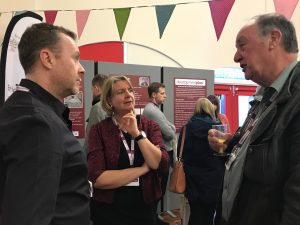 The night itself was a great success with many organisations and charities across the city coming together to network and see what we do, what we have coming up and how they can either be a part of it or work alongside us. It was also a night for our newest project to really emerge and spread its wings. The Better Together project with Abbey Access and Green Synergy had its first real outing as newest staff members Clare and Stuart sung praise at what a great project this will be for the next 3 years. And with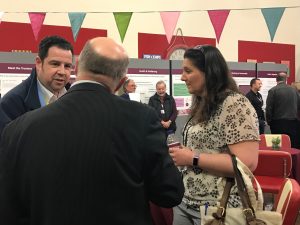 both the STEPS and Bridging the Gap projects bringing along participants, there was plenty to shout about. The Neighbourhood Working Project, which officially finished in December, was out in full swing to discuss its next stages as it progresses into a slightly different project, and to counteract that, the Homelessness research project, which has a lot to speak for itself, also finishes in March, and as we collect data from that, we are hopeful that it will show a clear next step for progression for itself as well. And finally, we get to the Health and Well-being courses. With more knowledge and expertise, they are now in further development to create a more structured approach to further aid people's well-being and mental health while allowing them to not only stand alone, but also tag onto different projects.
2019 is set to be an even bigger year for Developmentplus, and with more growth and a stronger network of people we hope to support more people in the communities across the city.