Lynsey Collinson
Chief Executive
Naomi Watkins-Ligudzinska
Operations Manager
About Lynsey
I have worked for development
plus
since October 2006, initially as the Administrator for the St Giles Neighbourhood Team and then, following 9 months of maternity leave, as a Development Worker across the City.
In November 2015, I was made General Manager of developmentplus following the departure of our CEO Jeanne Bain who co-founded the organisation 18 years ago.  I was extremely proud to be offered the position and will strive to take the organisation on to the next phase of its journey with passion and enthusiasm.
My time out of work is primarily spent with my family, either at home or on days out. I also have a passion for reading.
About Naomi
Naomi is one of the UK's leading Domestic Abuse consultants, as featured by BBC and commissioned by Lincolnshire County Council, Bristol City Council and University of Lincoln.
Naomi has worked in the field of Emotional Wellbeing, Healthy Relationships and Domestic Abuse for 10 years. She is a CAADA trained IDVA (Independent Domestic Violence Advisor) working with high risk cases, at risk of homicide. She has chaired MARAC (Multi Agency Risk Assessment Conferences) and worked closely with the CPS (Crown Prosecution Services). She has been trained in Emotional Wellbeing by the NSPCC and ChildLine and worked with them for 8 years.
She has worked with young people from the ages of 0-25years and adults in varying capacities. She has been a nursery worker, deputy manager in a nursery, project worker, support worker, housing officer, drug and alcohol worker, counsellor, domestic abuse worker, ChildLine counsellor and supervisor. She has strong expertise in working with young people and adults, she has had specialist training in Emotional Wellbeing and Healthy Relationships from the NSPCC.
She is a qualified counsellor and has worked with those affected by domestic abuse, low emotional wellbeing, stress, anxiety, depression, trauma, low self-esteem and confidence.
Naomi is the co-founder and owner of NW Counselling Hub, a counselling agency she set up to meet the needs of the people of Lincolnshire. She joins us at developmentplus to help us to grow and share her expertise.
In her spare time Naomi likes to spend time with her husband Michal and their dog Ellie at their holiday home in Ingoldmells. She is also currently learning Polish!
Kate Edgar
Development Worker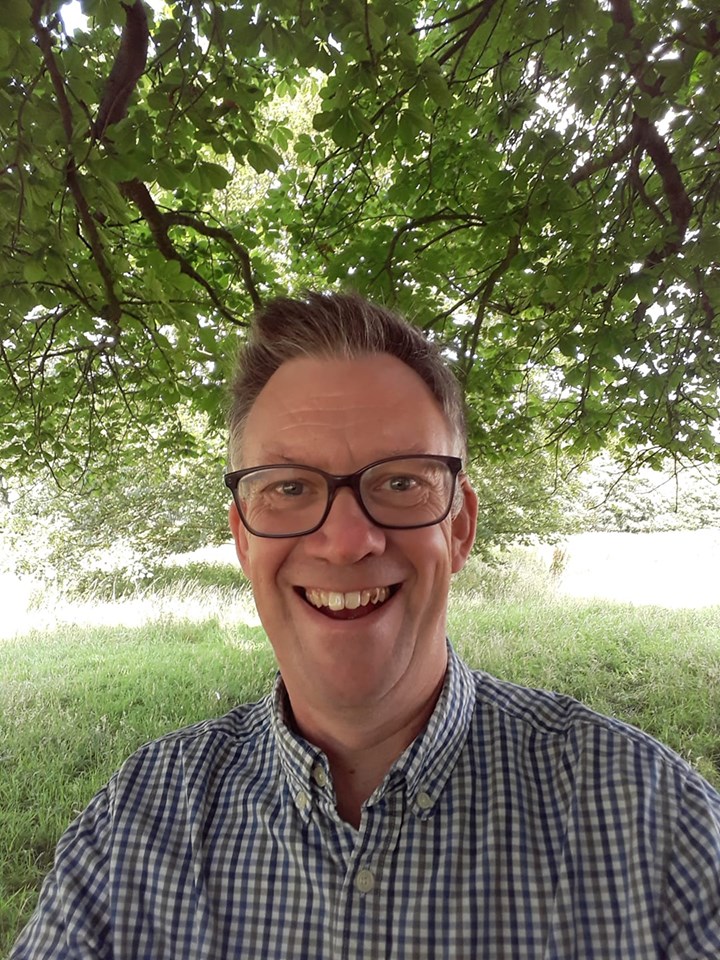 Ian Enright
Development Worker
About Ian
Hi, my name's Ian and I'm really looking forward to working with people in the Sincil Bank Area within the Steps Programme for the next year. My background is in work with children and families over the last 25 years and I trained as a life coach in 2015. I'm fascinated by people's stories and ways in which we all make our way through life's different seasons using our experience, values, resourcefulness, courage and friendships to live it to the full and to enjoy ourselves along the way.
When I'm not at work I'm to be found in various community group settings playing traditional music; singing or dancing at a Barn Dance/Ceilidh. I also love my bike and being out and about in the glorious Lincolnshire Countryside.
Clare Bryan
Lead Development Worker
Stuart Couling
Development Worker
About Clare
I have managed and delivered community development programmes in Lincolnshire and Bedfordshire for the last 15 years working with children, young people and their families. Prior to that I ran exhibition and education programmes in museum and galleries around the country  specialising in contemporary craft as I trained as a textile designer. My claim to fame is that I made the gloves for the film Titanic.
My project experience has included working with young people at risk of exclusion from school, with prisoners, prison staff and families, LAC young people, running mentoring programmes and employability workshops.
I am a mentor as part of the business mentoring group at Priory Lincoln school and run my own courses for adults in wellbeing through journaling. I also run a regular class for home schooled children in practical science and design activities.  
I have two children, one who is teaching the other still a student so can now spend more time outdoors in my garden and I have a bit of a thing for bushcraft and cooking on open fires.  
About Stuart
I spent 18 years presenting on radio stations including Heart and Lincs FM.  I decided to have a career change and wanted to give something back, so in 2006 I started to do some youth work at Sleaford Youth Centre which I did for a year one evening a week.  I then went on to work in supported housing projects, starting at LEAP then Sleaford Foyer.  I supported homeless young people in to work, training and education.  I've also worked in Tenancy Support in Boston and 6 years for Barnardo's including Talent Match, matching people up with opportunities that suited them including work, training and volunteering.  I'm now proudly working for Better Together at Development Plus helping people improve their mental health by offering one to one mentoring and opportunities to try out some training and therapeutic horticulture.
Rachel Bethell
Project Worker
Becky Pipes-Goulsbra
Project Worker
About Rachel
As a recent Advertising and Marketing graduate I am new to the field. Whilst at university I worked for The Network, a local careers charity, who opened my eyes to the socio-economic issues that people in Lincoln often face. Having moved to Lincoln from a small town I was intrigued by the differences in needs and the support that is offered by local organisations. Understanding early on that I am more of behind the scenes kind of person, I found a passion for using marketing theories to create awareness for the good work that the charities in Lincoln are doing. Currently I am working on the LNTN project alongside other roles within The Network and Voluntary Centre Services. I enjoy my roles because I am given creative freedom to problem solve and come up with potential solutions to support people who just need the right opportunity to come along. I am a firm believer that everybody has something of value to offer to the world and that with the right support anybody can make a difference.
Outside of work I am an avid reader, yoga enthusiast and massive foodie!
About Becky
I've been working with the homeless for a few years now. I helped to devise the Homelessness Report with developmentplus. I now co-ordinate the Compass Project at the Baptist Church which is an advocacy service supporting individuals to access key homeless provision in Lincoln. I'm an ex primary school teacher. I enjoy climbing and running. And it's great to be back with developmentplus.
Becca Rose Cartwright
Apprentice Administrator
About Becca Rose
I am very happy to be a part of the team here at developmentplus. I bring lots of positive energy & attitude to the company. I love making people happy, I have lots of customer service experience, so that is very important to me. I have even looked after children in a nursery & completed my L2. I am so keen to learn more & I feel like this will be so rewarding looking after vulnerable adults. I enjoy spending time with my family & friends, I have lived with my boyfriend for 5 years & we very much enjoy spending time together & socialising with our friends. I also love being outdoors! I enjoy keeping fit, whether that is horse riding, bike riding or walking.