Lynsey Collinson
Chief Executive
Kate Edgar
Development Worker
About Lynsey
I have worked for development
plus
since October 2006, initially as the Administrator for the St Giles Neighbourhood Team and then, following 9 months of maternity leave, as a Development Worker across the City.
In November 2015, I was made General Manager of developmentplus following the departure of our CEO Jeanne Bain who co-founded the organisation 18 years ago.  I was extremely proud to be offered the position and will strive to take the organisation on to the next phase of its journey with passion and enthusiasm.
My time out of work is primarily spent with my family, either at home or on days out. I also have a passion for reading.
About Kate
Hi, I'm Kate. I've worked at developmentplus for 4 years, for the last 3 heading up the Bridging The Gap project. Prior to joining developmentplus I worked as an administrator on another reducing reoffending project called Release Lincs. When that project it left a huge gap in Lincoln and developmentplus could see not only how much a project like that needed but how it could grow and develop and sit alongside the other projects they ran. I was employed as an administrator but with a view of helping write and mould a reducing reoffending project under the unique and long standing developmentplus values. It took nearly a year to write and secure funding but eventually we were ready to start, we just needed a development worker. 
I never planned to apply for the role as I always felt I was underqualified, although I had plenty of experience with the participant group, I didn't feel I had the skills of a development worker. My husband was the person who pushed me to apply, pointing out that no-one knew the project better and my passion and determination to help some of the most vulnerable people in our society wasn't something you could learn, it came from within! Developmentplus recognised that and have supported me and my career ever since.
I'm happy to say that 3 years on and I am still excited to go to work everyday. The project has grown in strength and size and we are just about to take on a second development worker as well as increase our geographical coverage.
The people I support have all got a story to tell, none of them chose the life they currently lead, but they are choosing to make more positive choices and put negative experiences behind them. Listening to what they've been through and supporting them to overcome barriers is such an honour. To be part of someone's journey, watch them grow and change and move on to better things is amazing!
Outside of work I'm married and have 3 children and 3 dogs who keep me very busy! We enjoy spending time as a family, seeing friends, socialising and are very much a football family, either playing or watching it seems to be a constant in our house!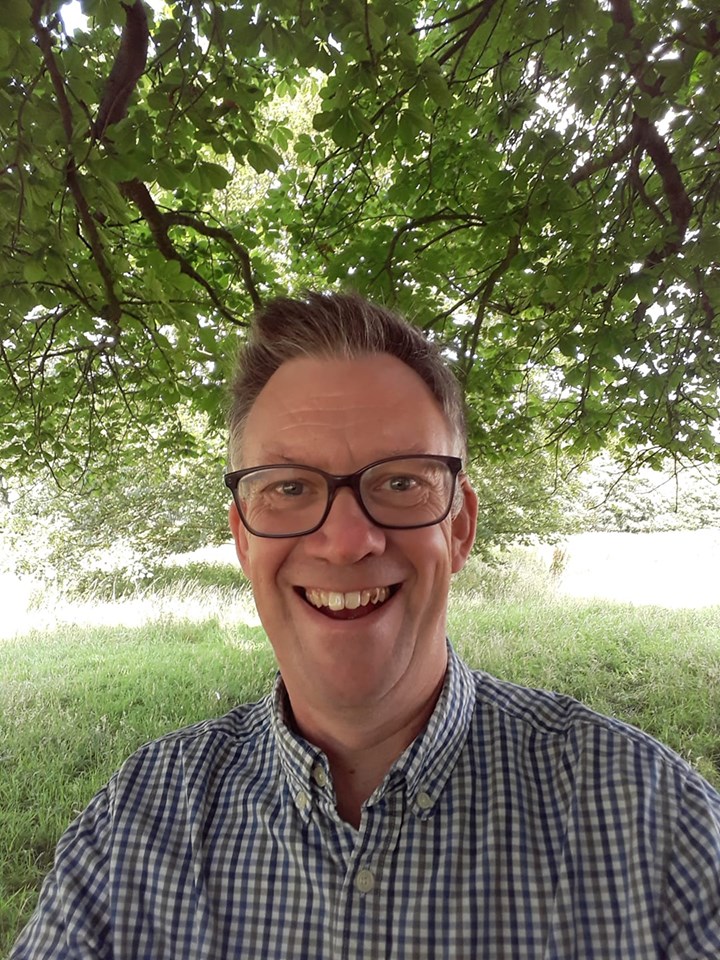 Ian Enright
Development Worker
Clare Bryan
Lead Development Worker
About Ian
Hi, my name's Ian and I'm really looking forward to working with people in the Sincil Bank Area within the Steps Programme for the next year. My background is in work with children and families over the last 25 years and I trained as a life coach in 2015. I'm fascinated by people's stories and ways in which we all make our way through life's different seasons using our experience, values, resourcefulness, courage and friendships to live it to the full and to enjoy ourselves along the way.
When I'm not at work I'm to be found in various community group settings playing traditional music; singing or dancing at a Barn Dance/Ceilidh. I also love my bike and being out and about in the glorious Lincolnshire Countryside.
About Clare
I have managed and delivered community development programmes in Lincolnshire and Bedfordshire for the last 15 years working with children, young people and their families. Prior to that I ran exhibition and education programmes in museum and galleries around the country  specialising in contemporary craft as I trained as a textile designer. My claim to fame is that I made the gloves for the film Titanic.
My project experience has included working with young people at risk of exclusion from school, with prisoners, prison staff and families, LAC young people, running mentoring programmes and employability workshops.
I am a mentor as part of the business mentoring group at Priory Lincoln school and run my own courses for adults in wellbeing through journaling. I also run a regular class for home schooled children in practical science and design activities.
I have two children, one who is teaching the other still a student so can now spend more time outdoors in my garden and I have a bit of a thing for bushcraft and cooking on open fires.
Stuart Couling
Development Worker
Becky Frost
Project Worker
About Stuart
I spent 18 years presenting on radio stations including Heart and Lincs FM.  I decided to have a career change and wanted to give something back, so in 2006 I started to do some youth work at Sleaford Youth Centre which I did for a year one evening a week.  I then went on to work in supported housing projects, starting at LEAP then Sleaford Foyer.  I supported homeless young people in to work, training and education.  I've also worked in Tenancy Support in Boston and 6 years for Barnardo's including Talent Match, matching people up with opportunities that suited them including work, training and volunteering.  I'm now proudly working for Better Together at Development Plus helping people improve their mental health by offering one to one mentoring and opportunities to try out some training and therapeutic horticulture.
About Becky
I've been working with the homeless for a few years now. I helped to devise the Homelessness Report with developmentplus. I now co-ordinate the Compass Project at the Baptist Church which is an advocacy service supporting individuals to access key homeless provision in Lincoln. I'm an ex primary school teacher. I enjoy climbing and running. And it's great to be back with developmentplus.
Libby Liberty
Project Worker
Sue Oliver
Project Worker
About Libby
Hi, my name is Libby Liberty, I previously worked at Lincoln Baptist Church for 14 years as site supervisor and started the LIFT project 6 years ago which was feeding the homeless and the community around the church area, it started as a small project but soon grew to where we were feeding 50 people from the local hostels, the homeless and the community.
I have lived experience of homelessness and addiction many years ago.  I am a mum to 3 children who keep me busy when I am not working. I enjoy holidays in the sun and camping with the family. I am enjoying my work with project compass and have a real heart for helping and supporting the rough sleepers.
About Sue
Hi I am Sue Oliver, I am the newest member of the team, but the oldest in age. I have worked for 26 years in banking, latterly as a training manager for Lloyds, and 14 years as a childminder.
I am married with four grown up children. My hobbies are gardening, sewing and walking.
I firstly joined the team as a volunteer which I found both challenging and rewarding, so when I was asked to join as a member of staff I jumped at the chance!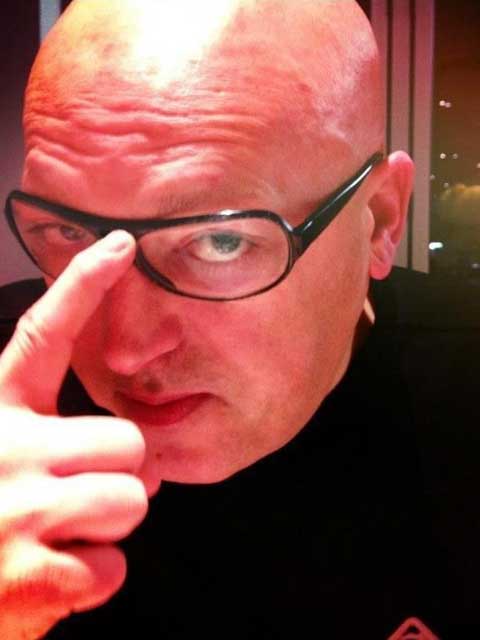 Andy Penny
Development Worker
Sandra Farrington
Administrator/PA
About Andy
I am a freelance media and sound artist professional musician. I work creatively in education, local-authority, community and regeneration contexts, developing, delivering and managing young peoples' projects, staff development and training.
I am part of the artist collective The Collaborators and an artist and board member for the European Arts organisation Drums for Peace.
My passion is music and sharing at every opportunity possible as a teacher, workshop Leader, artist, hairdresser, DJ, musician and now development worker.
I love being a part of developmentplus working with this amazing team of people and to be back in sunny Lincoln.
About Sandra
I have joined developmentplus to support the CEO, Board members, Development and Development Workers with a range of admin tasks.  I bring with me over 20 years of experience as an administrator and PA in the NHS and local government, and it is great to now be working in the third sector.
My aim is to free the team of their administration, so that they can concentrate on supporting their clients and moving the projects forward.
Outside of work, I enjoy spending time with my family and making the most of all that Lincolnshire has to offer.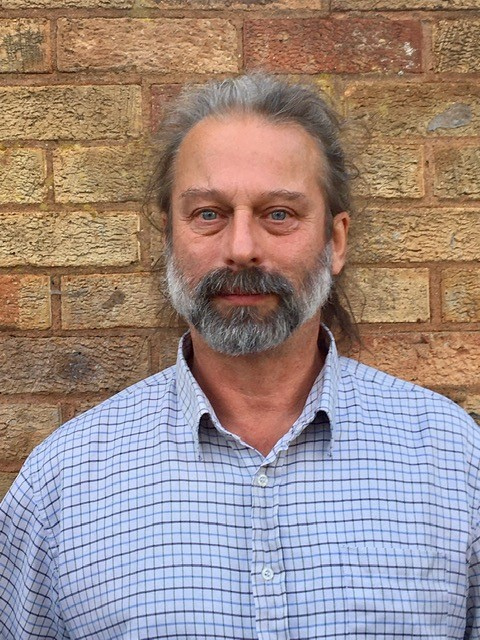 Graeme Willis
Development Worker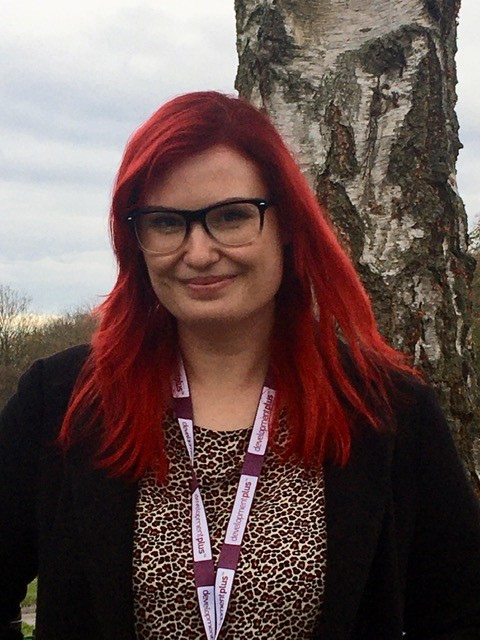 Alexandra Chambers
Development Worker
About Graeme
I joined Developmentplus in November 2021 working on the Bridging the Gap project.
My background has primarily been in the homelessness field, largely in the third sector but with stints with a local authority and as a DAT coordinator with a health authority. The themes of neglect, abuse, mental ill health and substance misuse have run as a common thread throughout these roles. It seems that as a society we know what works but continue to design systems that restrict access and deny the very support that people need to flourish often at a far greater financial cost.
My role is to help participants navigate through that complex maze.
About Alexandra
Hi, I'm Alex and I am very pleased to be the newest member of the developmentplus team.
My background is working within the Pharmacy sector, and most recently in a forensic setting. I am currently studying Psychology with the Open University and it is my passion to understand others, why we do what we do, helping individuals with the challenges life often presents and most of all embracing our differences as people and enabling others to do the same.
I am a devoted mum in a neurodiverse household and my hobbies are writing poetry and surrealist painting and artwork. I have also been known to sing a bit of karaoke in my time.
I am looking forward to really listening to what others have to say, hopefully making a positive difference to people's lives and I believe that this is the beginning of something wonderful.