So… What a weekend we've had! Did you see the rain?!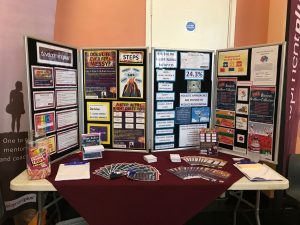 We spent our Saturday in the Ermine, as you may have gathered, with our stand at St John the
Baptist Church Hall. With the morning pretty much a wash out,  we were happy to be moved inside where we were again placed next to Dial-a-Ride. With the amount of rain, I thought there'd be little hope of a busy day, but in true form, I was completely wrong. We had all the enthusiasm, and some more, to keep the weather from dampening the day!
Thank you to all involved for allowing us to be there, and joining us in this truly communal event, we hope to enjoyed it!