Alexandra Chambers joined developmentplus in December 2021 to work on the Step in the Right Direction project (STEPS) and as part of that work developed a neurodivergent support workshop. Here Alex talks about the work the group did at the end of last year.
The neurodivergent support workshop was open to any person, whether diagnosed or undiagnosed and suspected autistic/ADHD or acquired neurodivergence. There were 4 weekly sessions that began in October 2022. Participants had previously answered a pre-participation questionnaire that allowed them to choose topics or subjects that they would like to discuss or learn more information on. The chosen subjects were then researched and put to the group as an interactive presentation. This gave the group the chance to ask questions and open up about neurodivergent life experiences while also gaining information from the presentations. The chosen topics were:
Emotional regulation

Executive functioning

Communication Skills

Workplace adjustments & applying for benefits

Rejection sensitive dysphoria

Trauma & vulnerability
Neurodivergent pride
We explored these subjects over the course of 3 sessions and then had a final fun creative session using air dry clay and various crafts for the fourth and final session. All participants were given a free daily planner, and some take home information on benefits and the process of gaining a diagnosis.
"I wanted to avoid patronising advice and anything that could be interpreted as offering to 'teach people how to be neurotypical'. It was important to me to offer what help I could on the subjects that matter to neurodivergents themselves and encourage the participants to truly be themselves, to love who they are and share their unique experiences in a safe and non-judgemental environment. It was a lovely experience, and I met some wonderful people, thank you."
Feedback from participants
"Useful and very validating."
"The ND group was definitely a much-needed place to bring like-minded people together. I even travelled 40 minutes to get there, and it was definitely worth it."
"The group is totally brilliant. So relaxed we could spend hours together. I feel that we opened up even in a short space of time."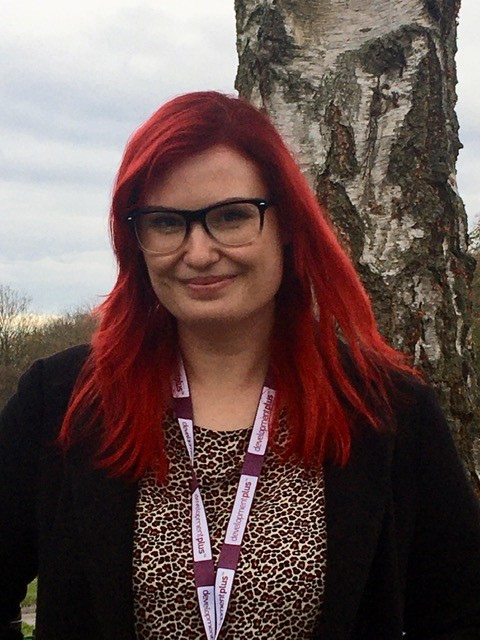 Alexandra Chambers 
Development Worker 
E  alexandra.chambers@developmentplus.org.uk
T  07399023584