A Step in the Right Direction 2017-18
Thanks to our new Bromhead Medical Charity and Lincolnshire Community Foundation funding, we are running another STEPS (A Step in the Right Direction) programme in Lincoln and surrounding area, between July 2017 and August 2018.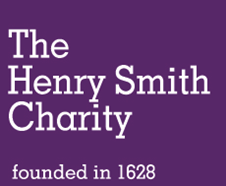 Our aim:
Our intention is for people
to feel good about themselves, whatever circumstances they find themselves in.
To deal with life's challenges, building resilience and personal well-being.
To give voice to their hopes, creating their own path towards their own goals.
To be confident in their abilities, and to be motivated by the success of their actions.
What do we do?
We give long-lasting emotional and practical tools that supported people back into work, into becoming involved in their local or wider community, into a healthier frame of mind and lifestyle.
Who do we work with?
People who want, in some way, to "move on" in their life.
We do it by supporting people to:
Identify personal barriers
Break cycles of limiting behaviour
Face fears and anxieties
Gain control
Experiencing success
Feel happy
Be confident
Be motivated
Set goals
Take positive action
Feel well
Would you like to take part?
Whether giving emotional support, or helping you with practical things like CV writing, developing a healthier lifestyle, or just helping you to "move on" in your life; the programme is tailored to meet the needs of the individual, and we will work with you to decide what it is that you want to develop.
If you live in the Lincoln area, we can help YOU make A Step In The Right Direction.
To find out more information, contact Denise Benetello on 01522 543361, or 07534 444601, or email denise.benetello@developmentplus.org.uk